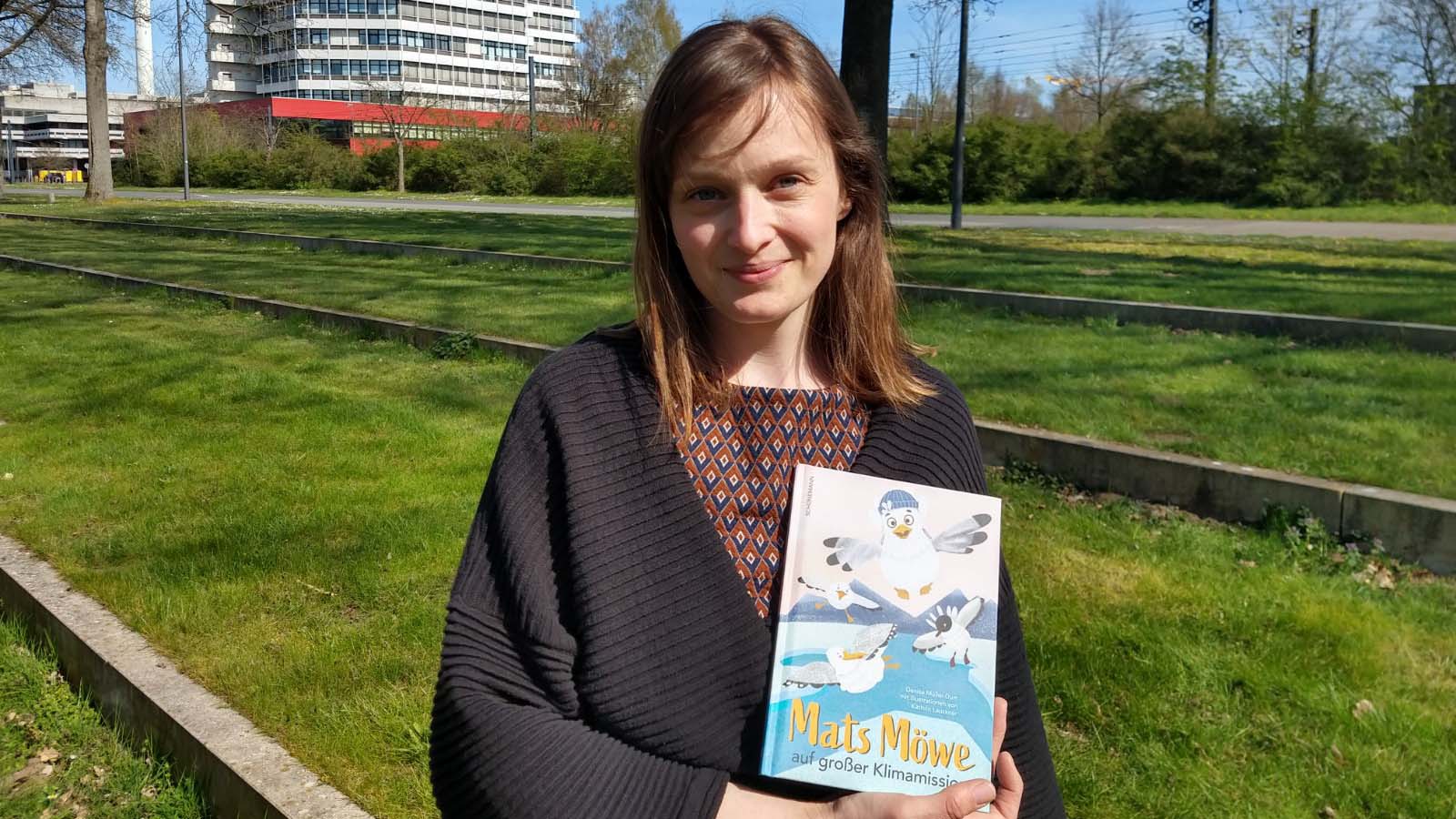 "Communication Is an Important Part of my Job"
How the early-career scientist Dr. Denise Müller-Dum is explaining climate change
Climate change? There's no such thing! Dr. Denise Müller-Dum hears such statements often. That is why the early-career researcher from the University of Bremen not only deals with the topic in her research work. The 33-year-old also uses her free time to educate children and parents on climate change. Recently, her first children's book was published: an adventure story of three climate-skeptical seagulls. We spoke to Denise Müller-Dum about her motivation and her self-image as a scientist.
Ms. Müller-Dum, what motivates you, as a scientist, to write a children's book in your free time?
I just find writing about and explaining scientific topics fun. Communication is an important part of my job. This not only includes talking to colleagues but also to the general public. My research is being financed with tax money, which is why I have been active in the field of scientific communication for a long time. I am also very lucky in that my superior, Professor Justus Notholt, supports me in what I do and gives me a great deal of freedom. That is not always the case.
What are you researching?
I am a post-doctoral researcher at the Institute for Environmental Physics at the University of Bremen. Within the frame of my research project, I am investigating the carbon cycle in rivers and measure the greenhouse gases dissolved within water. I have travelled to Malaysia several times to do this. In addition to this, I am working with a computer model. My research background is obviously climate research.
How did your projects in the field of scientific communication start?
I have been writing for many years. During my degree, I worked as a freelance journalist. The Once Upon A Time…Scientific Short Stories project led me to story writing. The project was established at MARUM – Center for Marine Environmental Sciences of the University of Bremen. The aim of the project is to communicate environmental topics to children and adults in an understandable manner. I wrote my first short story within the project and afterwards, I had many ideas. Together with the illustrator Kathrin Lauckner, I turned one of these ideas into my own book.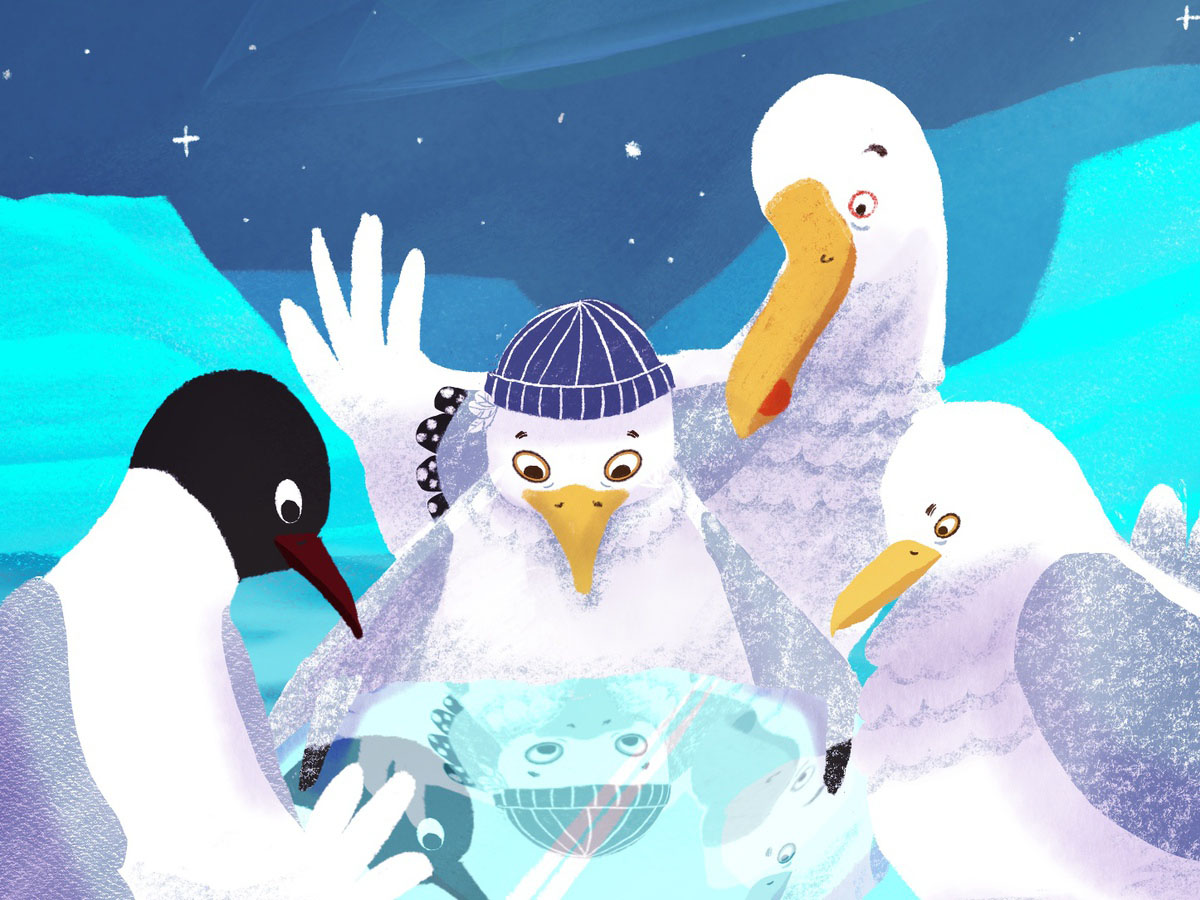 What is the story about?
My book Mats the Seagull on a Climate Mission (the German original is called Mats Möwe auf großer Klimamission) is about three seagulls who doubt climate change. The main character, Mats, takes them on a trip around the world. He wants to prove to them that they are wrong. Mats flies with the three seagulls to the North Pole, for example, so that he can show them how the Arctic ice is melting and to Hawaii, where increasing CO2 levels have been measured in the atmosphere for the past 60 years. This story came to mind after I was attacked on the internet by a climate change skeptic after I held a talk on climate ethics. It really is astonishing but there really still are people who believe climate change to be a fantasy.
You explain three arguments that are doubtful of climate change and prove them wrong in your story.
Exactly. Children also hear sentences like "climate change isn't real", "humans didn't cause climate change", or "it's not that bad." Mats shows them three important counter arguments at their stops – of course in a child-friendly manner within a small adventure story. That's the special thing: It is not a non-fiction book but a fantasy story. Alongside the story there are also tips on how you can live in a more climate-friendly way. I explain specialist vocabulary in extra information boxes.
What will your next writing project be?
I am already writing my second Mats the Seagull story. This one is about plastic in the oceans.
The book "Mats the Seagull on a Climate Mission" was published by the Carl Schünemann Verlag publishing house in Bremen and is suitable for children from 7 years of age.
More
Denise Müller-Dum on Instagram