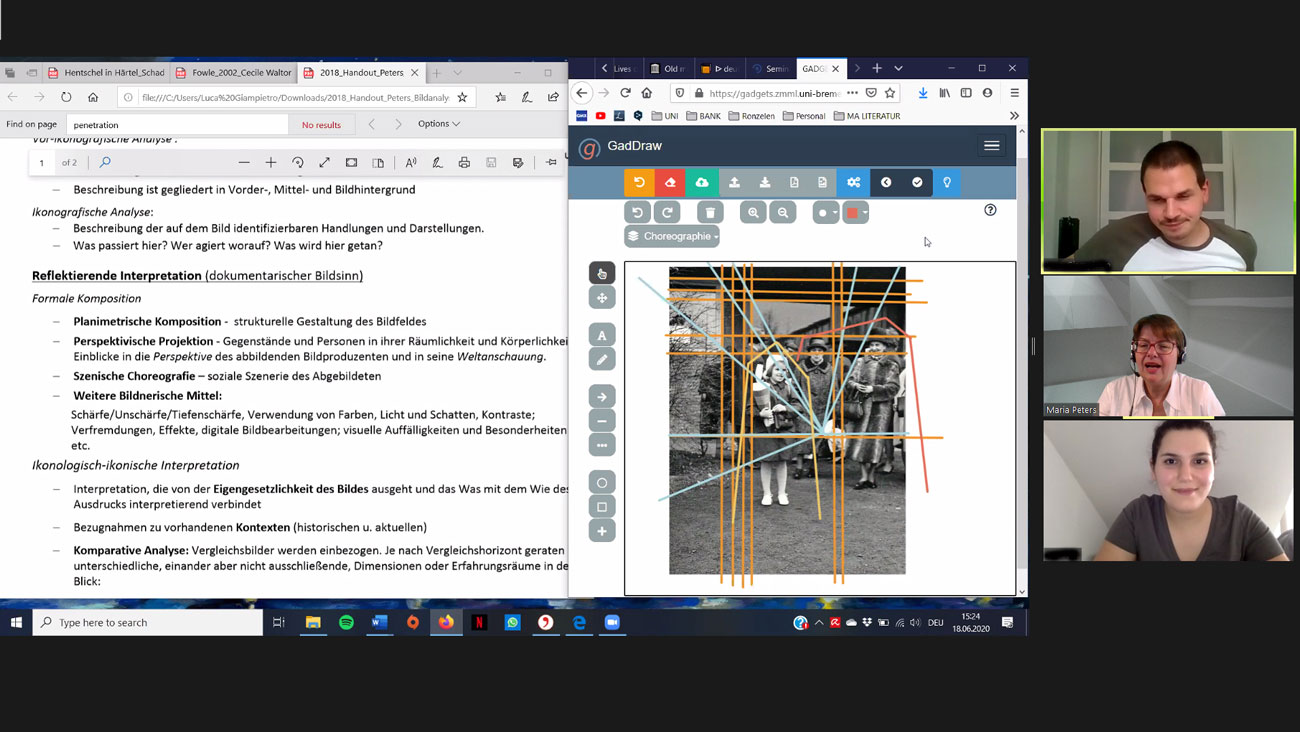 In the Digital Tea Kitchen
The challenge of online teaching, part 1: Lecturers of the humanities and social sciences tell us more
This summer semester is different. Instead of looking at the faces of students in lecture halls or seminar rooms, the lecturers spend their time looking at a monitor with black tiles. But how can you teach something to people that you are not meeting in reality? The responsible persons have developed many strategies over the course of the semester. Literature scholar Axel Dunker, Maria Peters from the field of art pedagogy, and economic geographer Robert Panitz tell us more.
What seemed unimaginable at the beginning of the semester for Professor Axel Dunker has now become part of daily life. Instead of finding a way through the masses in GW2 to get to a seminar room, he turns on his computer at home and starts a video conference. "At the beginning, I was very skeptical with regards to digital teaching. But I must say that it is working better than I thought it would in terms of the technology," says the literature scholar.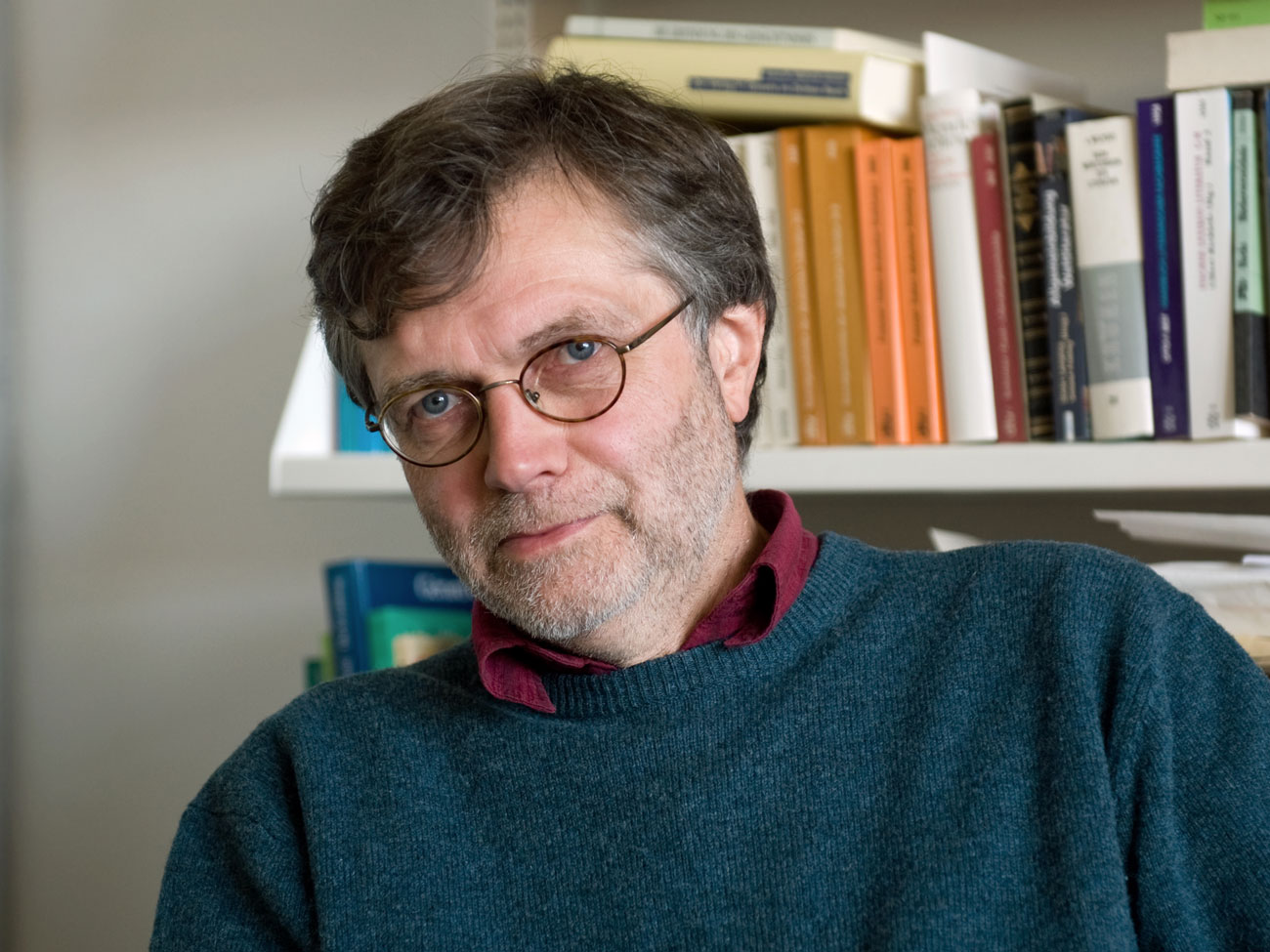 However, video conferences will remain an emergency aid for him. "Face-to-face teaching cannot be replaced," states Dunker. Especially in the literary sciences – where it is not just about knowledge transfer but also critical discourse that triggers the students' intellectual thinking. That is indeed possible online with small groups but it also comes with many obstacles. For example, those who do not like to speak up are additionally insecure thanks to the rigid video conference situation.
"It Is Removing Boundaries"
Professor Maria Peters from the field of art pedagogy has moved the cafeteria into the digital world. In her accompanying seminar for students that are currently working on their final thesis of their Master of Education degree, she has developed a type of digital tea kitchen. "After the end of the official time, the students often remain in the video conference," reports the professor of art pedagogy.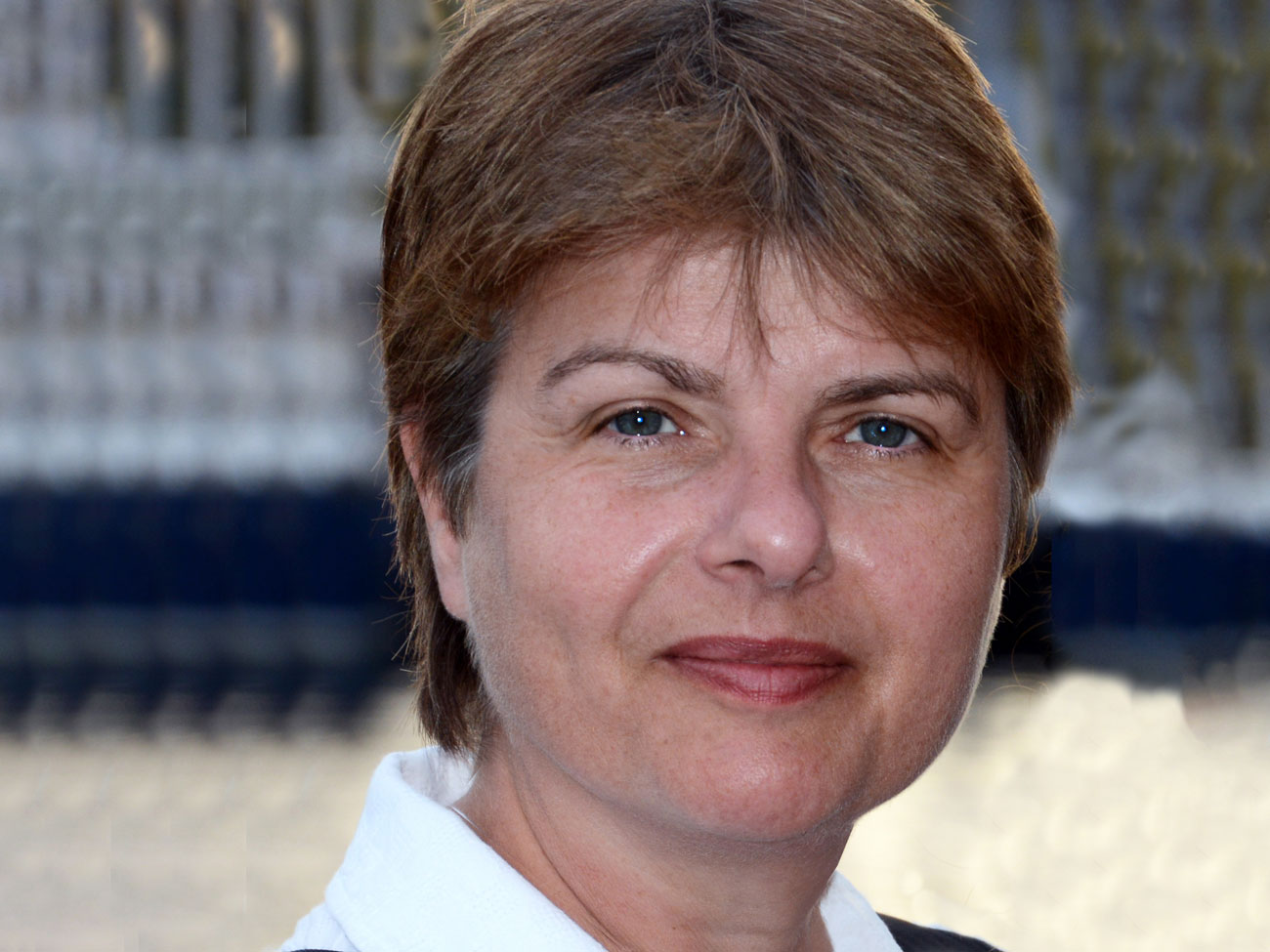 This is, on the one hand, intended because the students need the additional communication and advice on the supplied multimedia study materials so that they can still successfully complete their empirical work at schools despite corona. On the other hand, she does need to watch out that it doesn't become too much, explains Peters. "Sometimes I'm contactable from the morning to late evening. It is removing boundaries."
This semester is not the first time that Peters has something to do with digital teaching formats. For example, she has been developing the digital research method platform BOOC (Blended Open Online Courses) for her colleagues in the field in the frame of the Quality Initiative: Teacher Education Designing Interfaces: Teacher Education according to the Principle of Reflective Practitioners at the University of Bremen (Schnittstellen gestalten - Lehrerbildung entlang des Leitbildes des Reflective Practitioner an der Universität Bremen).
She repeatedly has contact to the Center for Multimedia in Teaching (ZMML) at the university in the frame of the digitally-supported lessons. One of the contacts from which she has profited during her first solely digital semester: "The ZMML supports us extremely well. Even just the Rocket Cat, where teaching staff can talk to each other and also receive tips from experts is simply fantastic," says Peters. The collegiality has definitely increased during the pandemic.
A Feeling for the University of Bremen is Missing
Communication with colleagues is extremely important to Dr. Robert Panitz. He is the substitute for a professorship in the field of geography and must create his lessons from his office at home in Heidelberg. "It is a special challenge because I am lacking a direct feeling for the students, colleagues, and administration processes," says the economic geographer.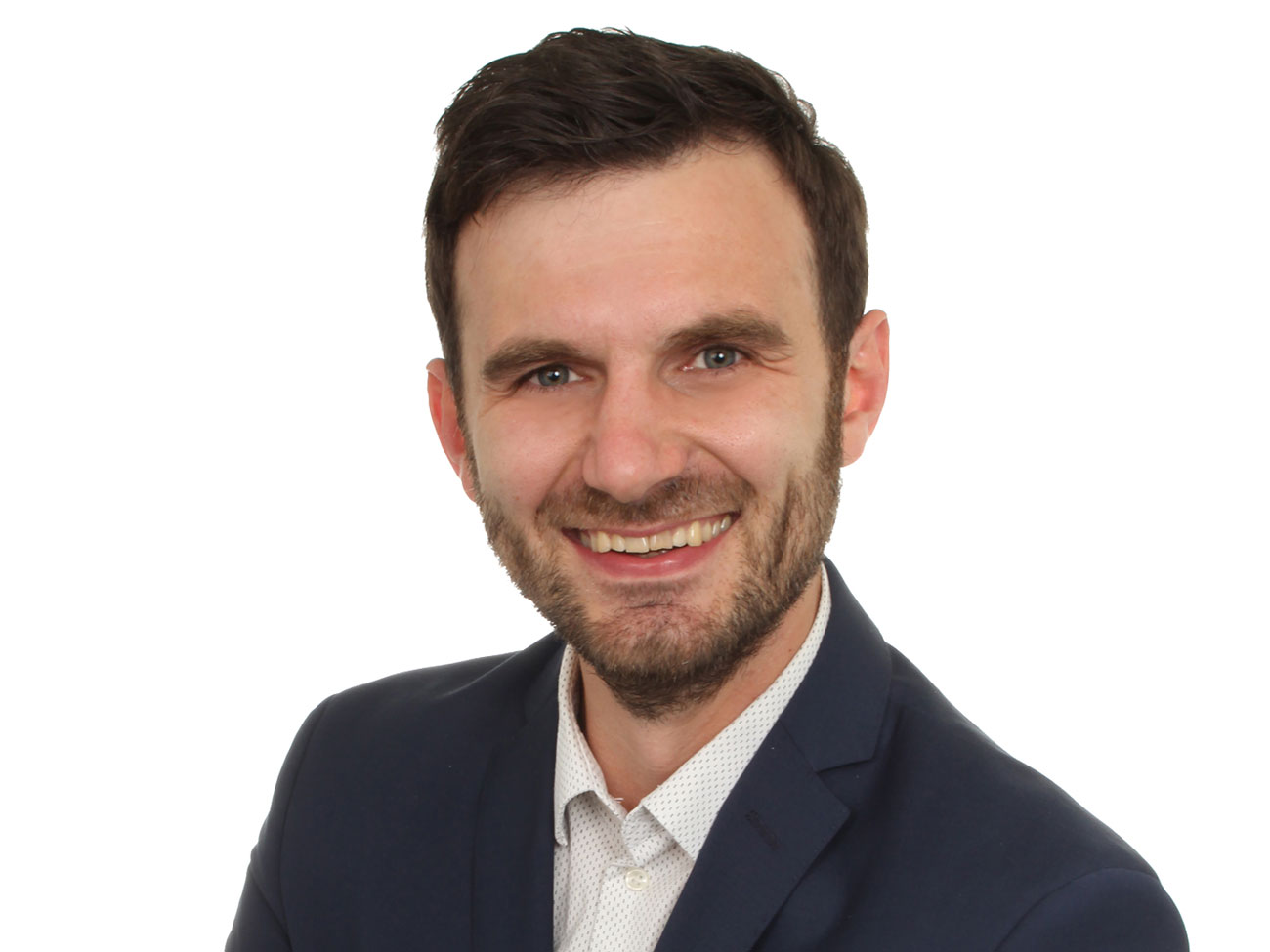 In the first weeks, he was unsure how far he could go in his live seminars. Does his humor work if it is nearly only black screens that are looking at him? "Department head Ivo Mossig and other colleagues helped me to develop a feeling for the University of Bremen," says Panitz. "Everyone at the university made a great effort and they were ready to help. I am very grateful for that."
The digital semester hit him hard in March. "I was looking forward to Bremen. On the day that the university closed, I was actually meant to sign a rental agreement," he remembers. Instead of using the remaining time to move house, he used it to develop a teaching concept for a new university that would work from afar. He created slides and short videos – so-called opencasts – for his lectures with up to 150 students. Together with a tutor, he also organized regular student question rounds. The feedback was positive – especially because there was a fixed contact person for the questions.
Exams on the Boulevard
And what's the deal with the exams? Economic geographer Panitz will hold some of his exams at the E-Test Center and will also offer group term papers. Literature scholar Axel Dunker is entirely counting on term papers. "I still need to decide what I will do if someone wants to complete an oral exam," he admits. He's heard from some colleagues that they're doing them outside. "Maybe I can meet the students on the Boulevard. It's roofed and then it will still work if it's raining," he grins.
Part 2: Natural and Engineering Science
In the second part of this series engineer Kirsten Tracht and IT specialist Anna Förster tell us about their digital semester.