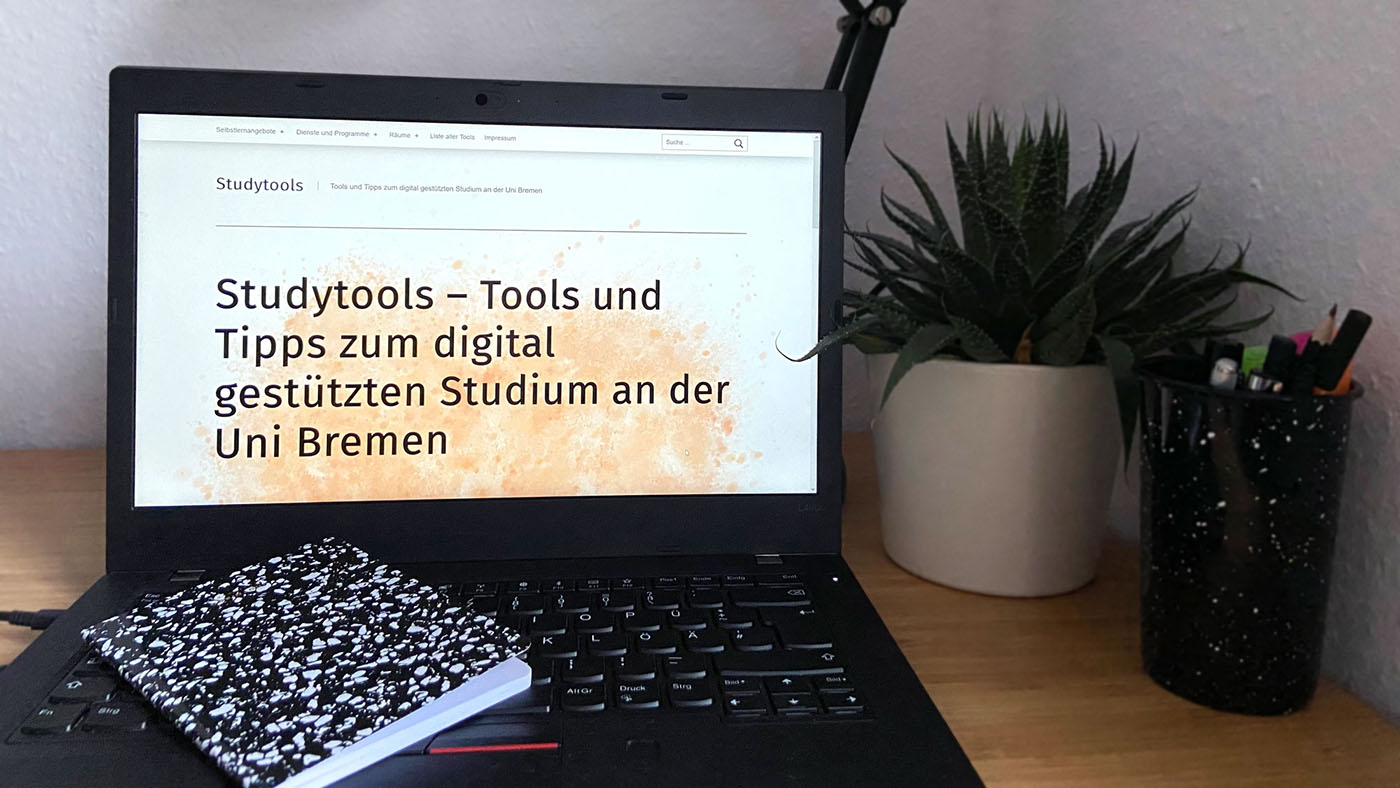 The Right Tools for a Digital Degree
Students can find programs, services, and autonomous learning offers, as well as tips and tricks for their use on the Studytools blog
Recording a podcast instead of writing a term paper or holding a video presentation instead of doing it in person – the corona pandemic has made sure that new digital formats are being implemented in seminar. But how do students get a hold of the required software in order to record and edit a podcast without spending a fortune for example? Martina Salm and Justus Holzberger from the Center for Multimedia in Teaching (ZMML) have addressed exactly this problem and created the Studytools blog. Everyone, especially students, can find programs, services, and autonomous learning offers for different purposes on the blog. They are free of charge and tips and tricks for implementation are also available.
"So far, we have around 40 blog entries that each present one tool. These include different services and programs, for example for literature management, document creation, photo editing, and even DJ software to mix music and radio shows," explains Martina Salm. On the blog, mainly students but also teachers can find articles on applications that are both hosted by the University of Bremen, such as the video conference tool BigBlueButton, as well as external, non-university programs.
On Trial
It is especially the non-university applications that the student assistant Justus Holzberger tests comprehensively. "I watch tutorials about each software, try it out myself, and read reviews so that I am able to not only explain the application's functions but also show possible pitfalls," explains the student of sociology. The criteria for software or a service to become accepted for Studytools: The tool must be free-of-charge, must run on all operating systems, and must have proved itself over several years. "It is then possible for us to make reference to forums and guidebooks if there are problems – help you to help yourself basically," tells us Justus Holzberger. The software also needs to be freely accessible – thus, the program must be continually accessible for everyone and not become accessible in return for payment suddenly.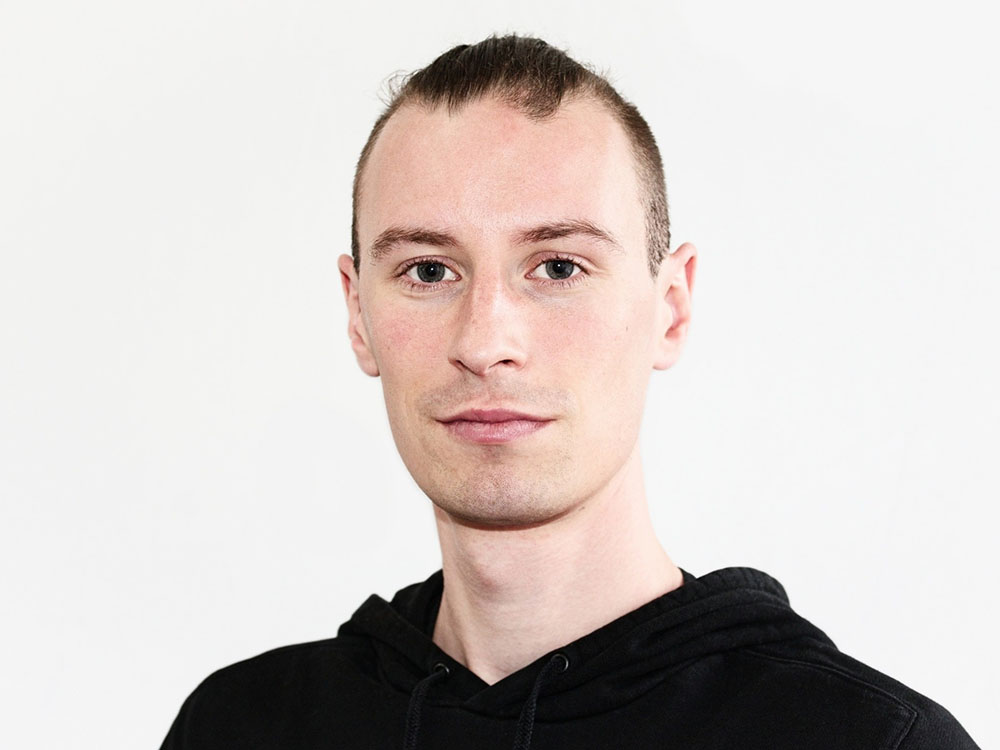 Another important factor, which is also significant for Justus Holzberger on a private level: The software or service must be transparent and must handle user data responsibly. Since his time at school, the student has been privately interested in data protection: "There are so many good alternatives to the usual applications, which handle our data with care. That is something that many people do not know. That is why the blog is a project so close to my heart." The ZMML also makes the blog entries available as so-called "open educational resources." This means that it is also educational material that can be used for free and may be distributed.
Constant Further Development
Alongside software and services, free-of-charge autonomous learning offers, such as writing workshops, are presented on the website as well as a list of learning spaces on campus. And Martina Salm and Justus Holzberger are not done just yet. "In my head I've got such a long list of what we still want to test and then offer," says the student. "Additionally, we'd like to explain more cross connections and workflows with regard to each of the programs – so which software compliments each other in order to simplify work processes." Another item on the long to-do list for the blog: At some point, data-protection-conform alternatives for mobile applications are to be presented. "That will be particularly difficult, as our smartphones know a lot about us per se," explains Justus Holzberger.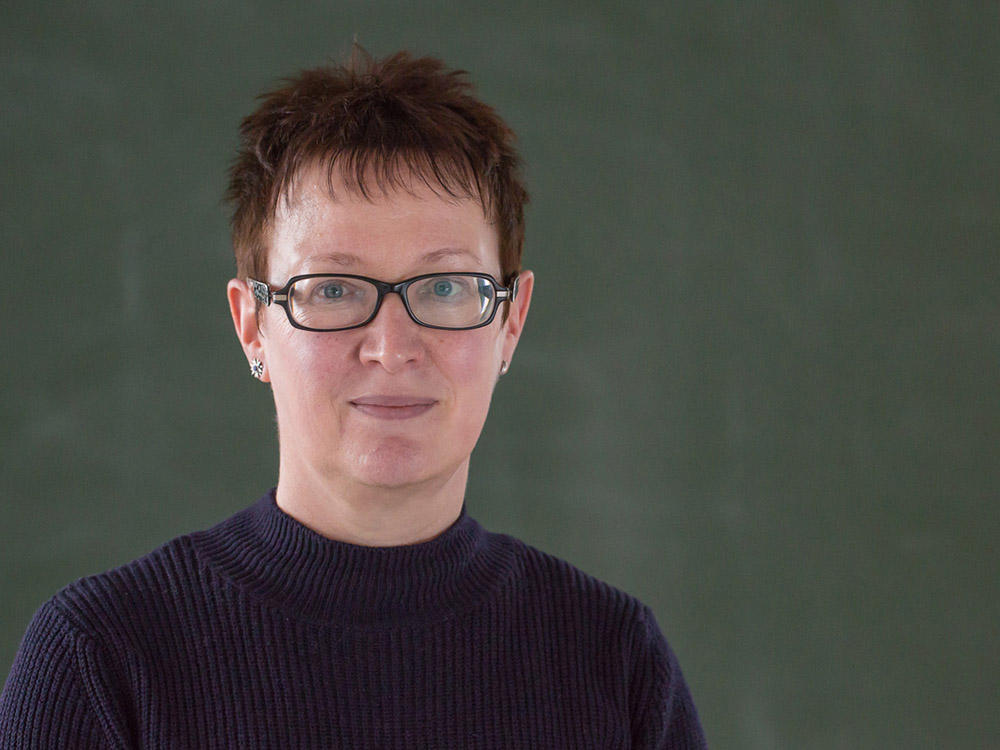 Even if the ZMML has enough ideas for the blog at the moment, they're happy to receive feedback explains Martina Salm: "We like to hear what is currently important to the students and teaching staff, what tools are they missing for their studies and classes. We want to address their needs as best as is possible."
More Information
An introduction of the blog as a video can be found here (in German only)
The ZMML is happy to receive your comments and wishes via email to studytools@elearning.uni-bremen.de. Blog entries regarding programs, services, and autonomous learning offers can also be submitted or be written in cooperation with the ZMML.