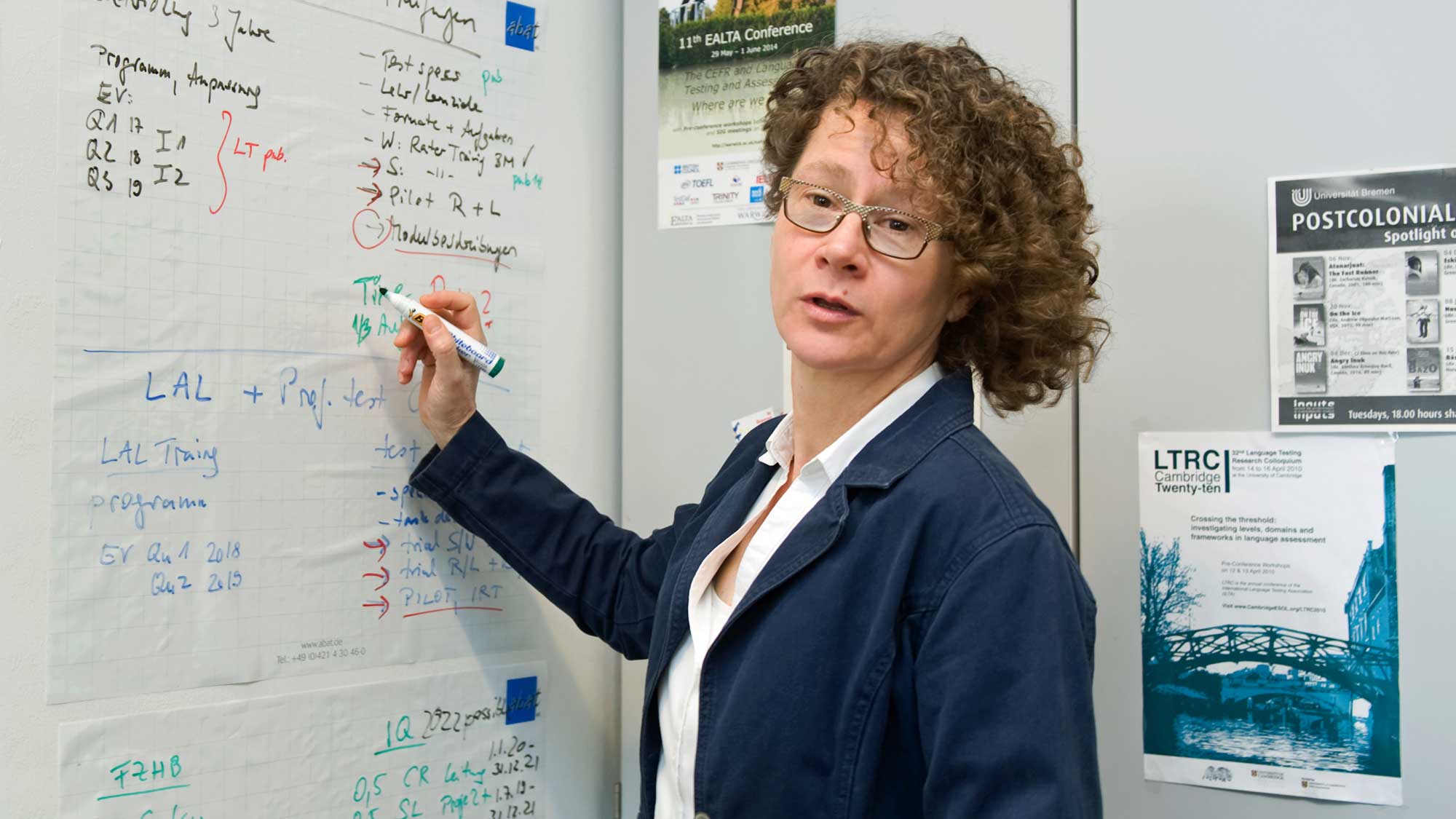 "We Need to Be Prepared for the Future"
25 years of the Languages Centre: It is the SZHB's birthday in the last week of May. We take a quick peek at the past and a big look into the future in this interview with the center's director, Professor Claudia Harsch.
The Languages Centre for the Universities in the Land of Bremen – SZHB in short – actually wanted to be celebrating now. The guests had been invited, the speeches and talks prepared – the excitement was tangible. However, corona put an end to the jubilee week. Nonetheless, the SZHB is proud of a successful quarter of a century.
Ms. Harsch, the SZHB is now 25 years old. What is more important in such a situation: Taking a look at the past or into the future?
Looking at the past is indeed interesting but looking to the future is far more important. We always progress. We need to adapt to and be prepared for the future. Past requirements for the Languages Centre were different to those today and in the future. For example, the corona crisis has clearly shown how we must deal with digital language teaching more. This means that we must create digital opportunities for communicating with each other, especially in terms of learning languages – as languages are best learnt via communication after all.
"E-learning Will Become More Present."
Learning languages changes continually, much like how languages do. What is the trend for the next 25 years – what can you already say?
It is difficult to foresee the future without a crystal ball. However, e-learning and interaction forms that are digitally supported will become more present in the middle-term. We can see this already by means of how such learning and communication types are being implemented increasingly – for example, in the YUFE project, which focusses on the creation of a joint European university.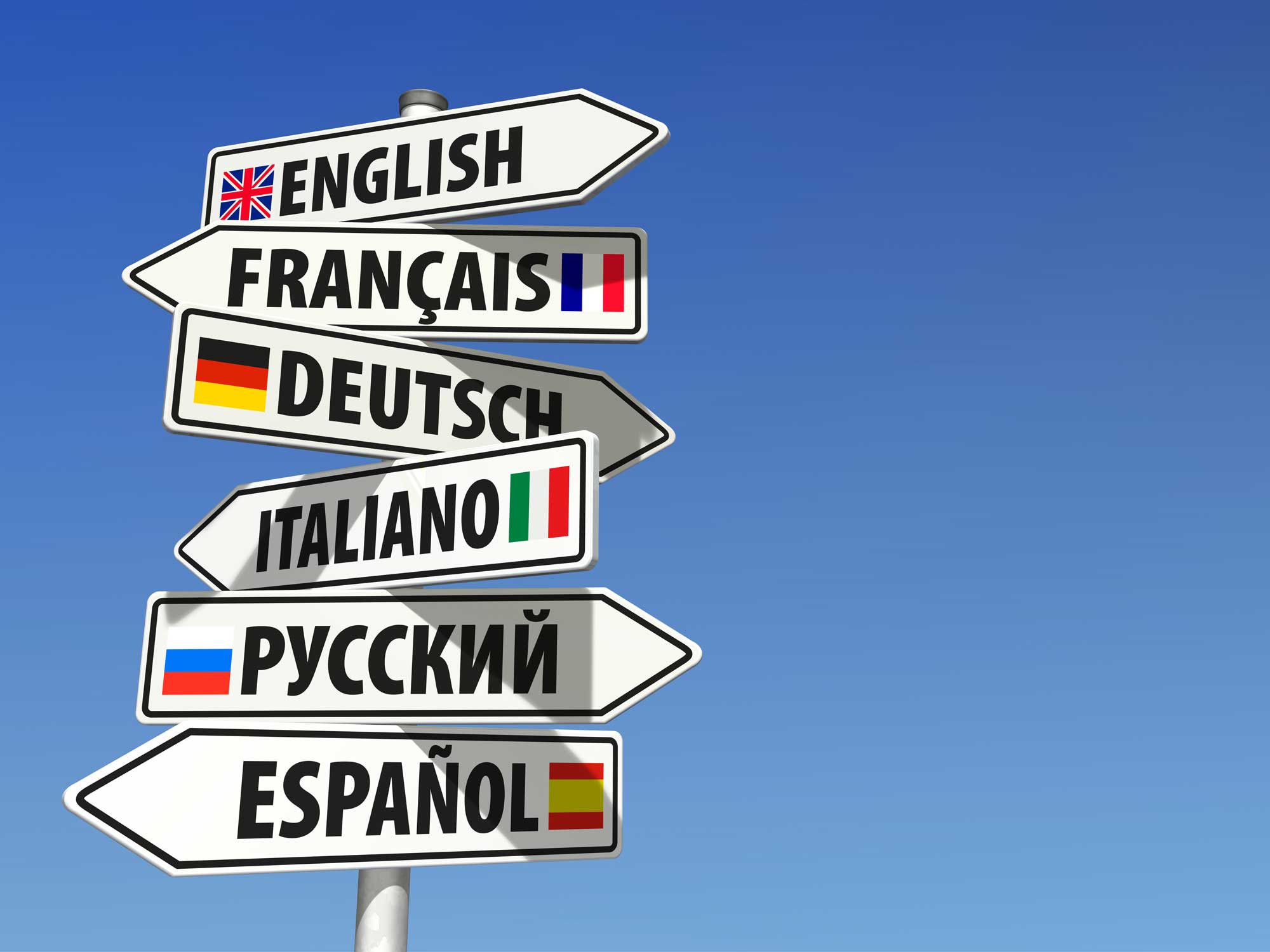 You were just about to begin your degree when the SZHB was founded. How would the language-learning Claudia Harsch from back then have profited from what the SZHB offers today?
I believe I would have liked an independent learning center with tutors, like we have today, and that it would have helped me. A place where you can speak to like-minded people and get tips on learning languages. I remember my time in England where I worked as an exchange assistant teacher. I took an English course there. I mainly sat at home and revised on my own. Things are different today! It is more fun in a group it is also more productive. We currently have Independent Language Learning Centres at all Language Centre locations and they are very successful. Languages cafés are offered there. We also have trained students who pass on their knowledge in targeted workshops. This doesn't just seem to be the right thing for now but also for the future.
"Other Language Centers Do Not Have Such a Broad Range of Offers as Ours Does"
Is there something that makes the Languages Centre particularly good? How are you better than comparable institutions?
We have a great deal. Because we function for four universities and cooperate with the cultural institutes that are located in Bremen, we have a broad range of offers with over 20 languages at the moments. That is a very wide selection that other language centers do not have. Of course, they do not have the resources or the demand. A further special characteristic alongside our previously mentioned independent learning services are our "native language courses". They are courses for people who have a different family language than German and want to become more skilled in said language, for example by means of learning special expressions on an academic level. That also supports the implementation of the University of Bremen's multilingual strategy.
In a globalized world, people are becoming increasingly dependent on language skills. But they also use technical supports: Maybe one day in the not so faraway future, machines will be able to translate languages so well with the help of artificial intelligence that we do not need to learn languages anymore. Is that a good thing or a bad thing?
It is neither good nor bad. We should obviously make use of the technical possibilities available to us. If we apply the advantages of the human-machine combination, we progress further. Nonetheless, I feel that it is important that we continue to master languages so well that we are able to read literature in them, for example. Even the best translation program will not be able to translate the fine nuances, the insinuations, ambiguity, or irony that people use in discourse. I don't believe that machines will be able to do that in the foreseeable future – but I am happy to be surprised if they can.
Further information
Without additional language skills, you can hardly be successful in your studies or scientific career. You can find out here how the Language Centre organizes the learning of 21 different languages.